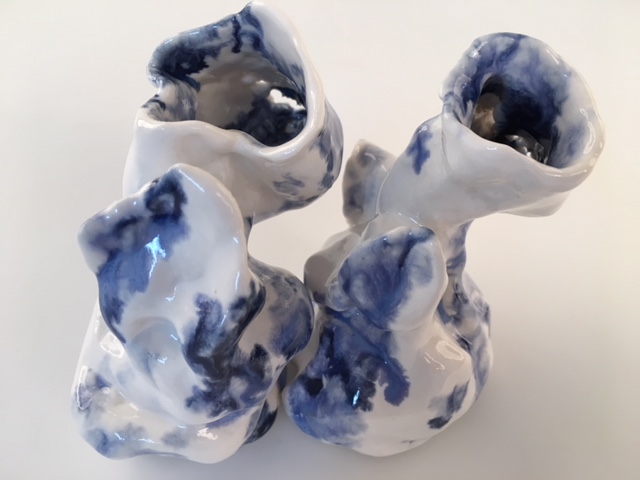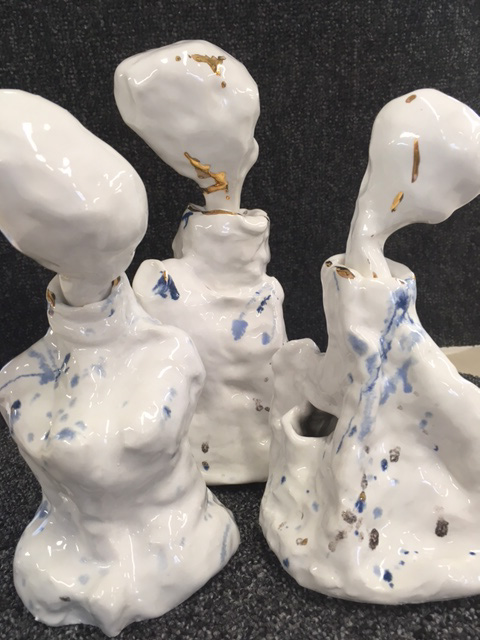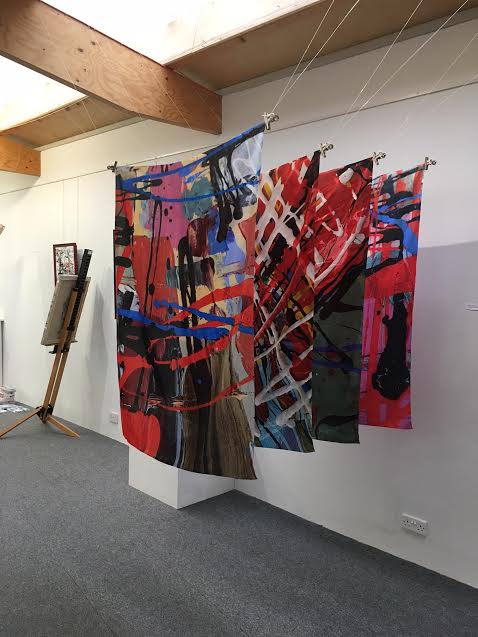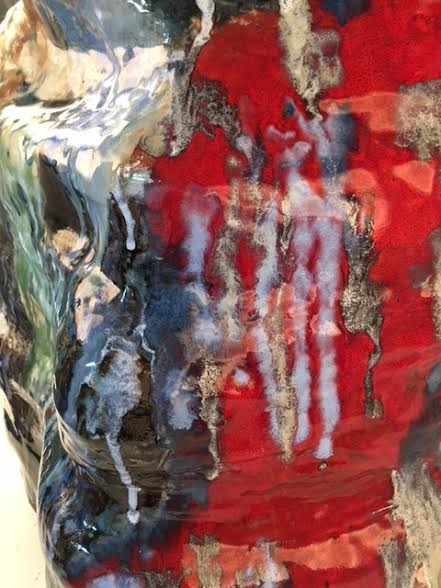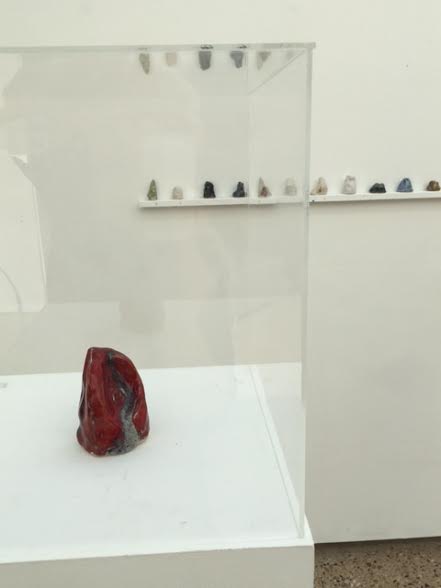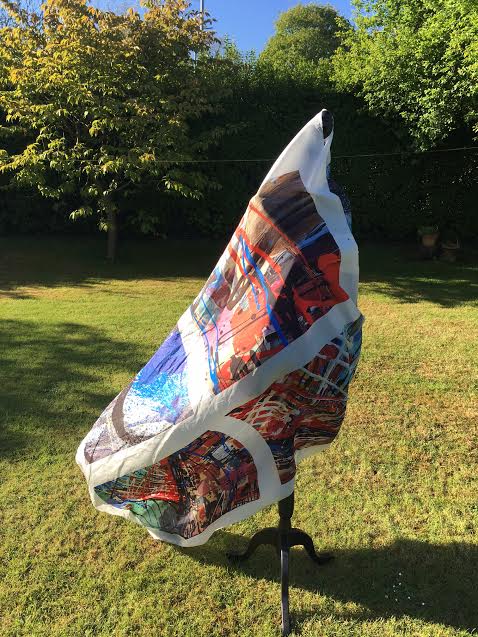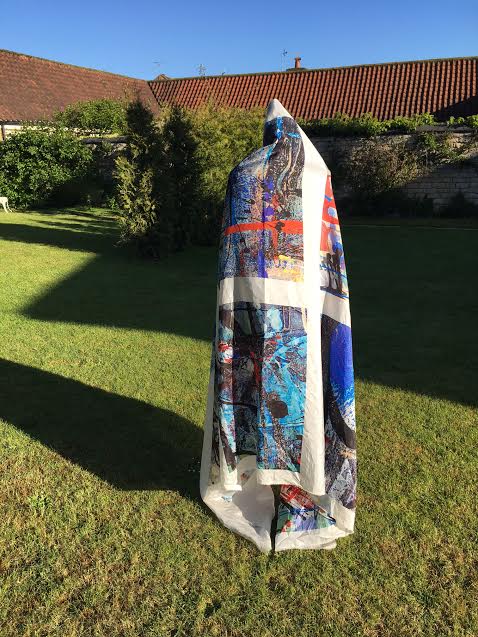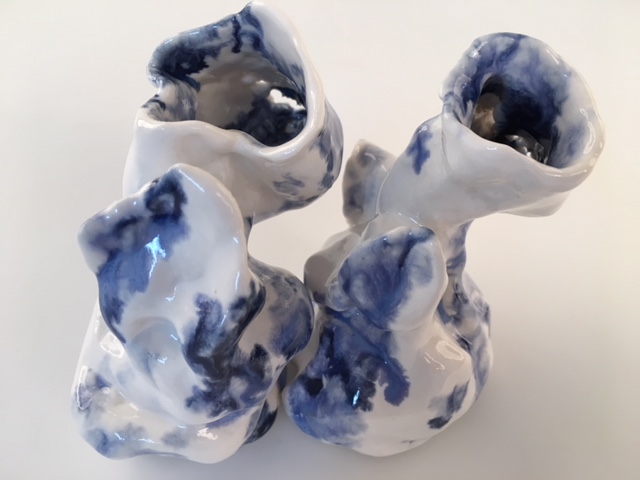 "Invulnerable". Bronze. First Edition.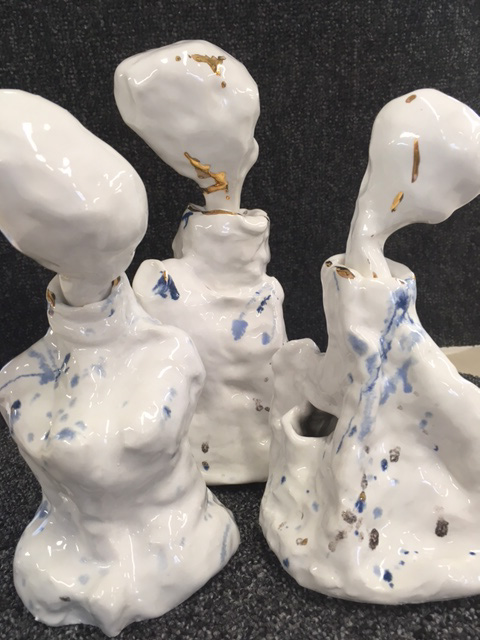 Trisomy.
Glazed and gold lustred porcelain
Price on application
Supernova I and II.
Glazed large scale ceramic (coil technique).
Gold leaf.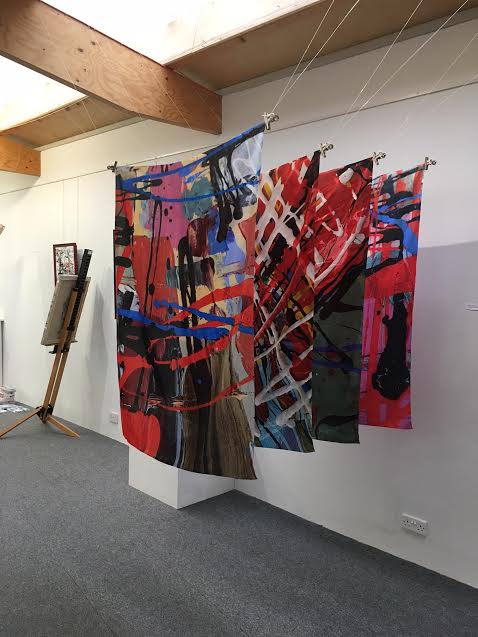 Energy and air
Silk habotai.
Walk between the sheets and FEEL the work...
From artist's own close up photograohs of her windmill paintings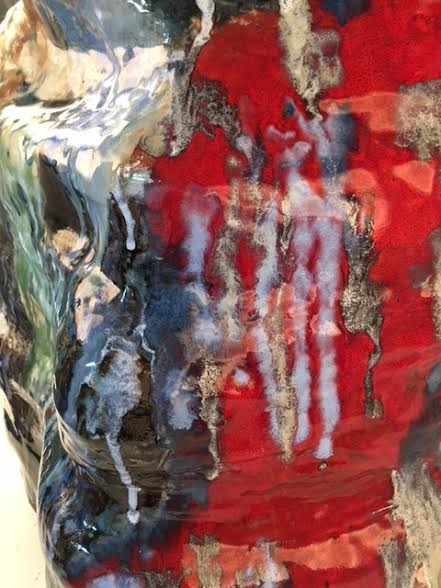 Silk habotai prints in hand painted frames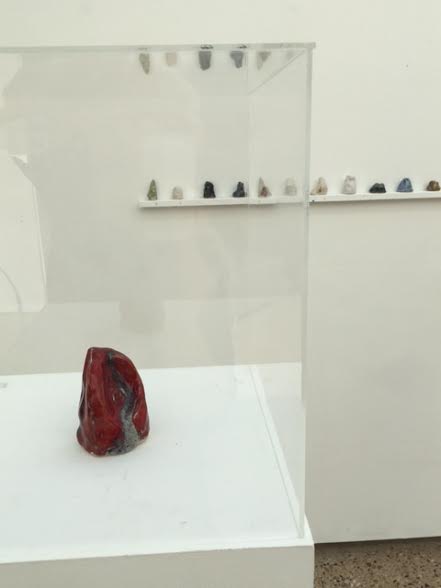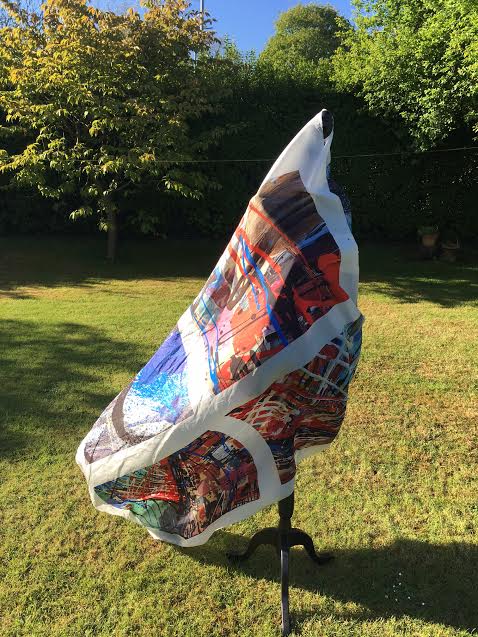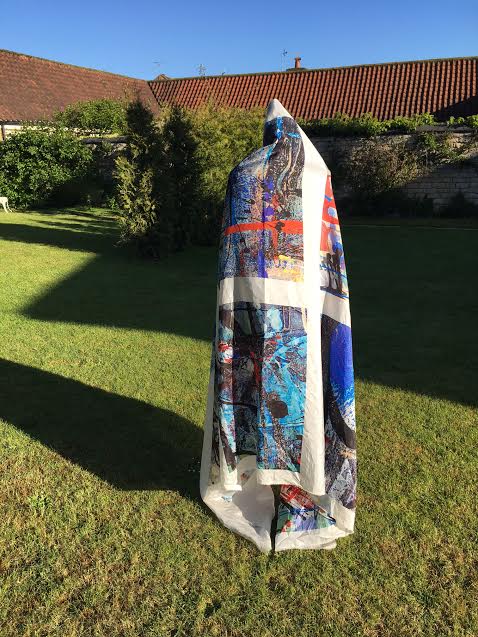 transluscence
Silk organza.
Prints of artist's close up photograph's of her painting Cathedral of Physics and Chaos
Washing line energy
large scale fabric print. Cotton lawn.
Close up photographs by artist of her own painting.